NEWS
This is where we will announce the most recent additions to our web site. If you've visited us before and want to know what has changed, take a look here first.
Tracy Stone Company is always adding new varieties of stone products to it's inventory that will be illustrated in this web site. Also, we will try to keep an update project photo file in order to give you some ideas that you may wish to utilize.
11/10/14: We added some more items including large Sylvester Palms and Huge Queen Palms with plenty of wood. My wife and I ventured to the Yucatan (Mexico) this Fall to explore the stone and wall building techniques of the Mayans. Their structures have stood since 1500 BC. We had to go deep into the Jungle, repell 200 feet into an underground lake and meet with Native Mayans. Hopefully by studian the Mayan techniques, the garden walls that I construct for my customers will last as many years theirs.
10/27/13: We've added quite a few more items since our last update. They include Fill Dirt, Cardboard Palms, Coontie Palms, Cactus, Bird of Paradises, Agave Plants, Indian Hawthorne, and many other plants. We've also obtained some neat garden accessories such as large Plant Urns, Wood Looking Concrete Benches, Horse Statues, Lion Statues, and Mermaid Fountains.

In Fall 2011, I traveled to Italy to observe how the Romans had constructed Flagstone Walkways that have endured for more than 2,000 years. I'm looking forward to building some of these walkways for my rock customers.
2/15/10: It has been a year since I last updated. We replaced our front page web design with dream weaver web design and the transition wasn't easy. I have added some new photos to "Job Pics" that illustrated some of our most recent stone installation projects.
Last August, I traveled to Peru to meet with the surviving Inca Indian tribes to discuss the art of building stone walls and walkways.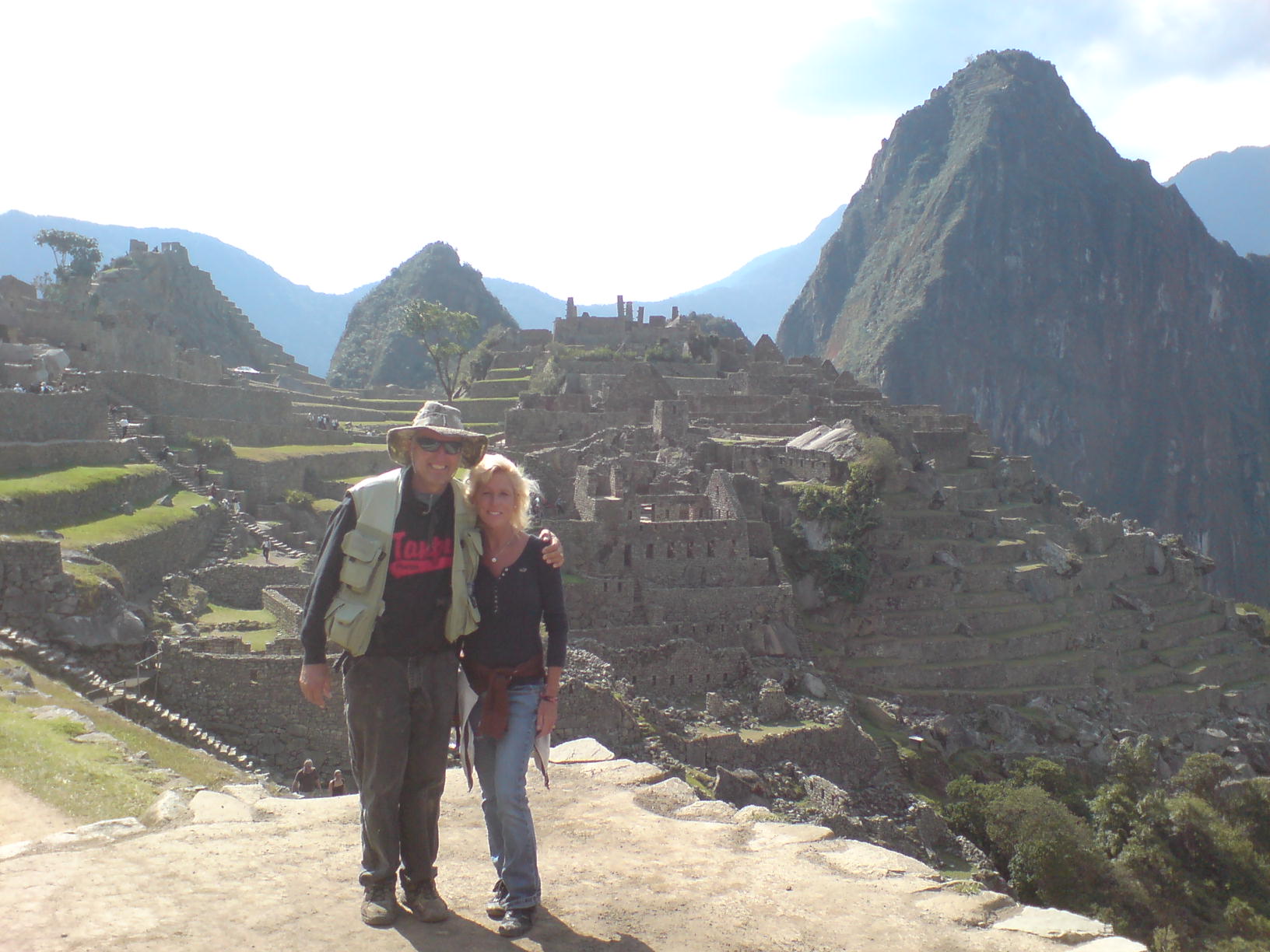 Previous years News:
1/30/09: Happy New Year! We had a great Halloween, Thanksgiving, and Christmas bowling party. Our Tracy Stone Rock Girls gave some fantastic cheers for the Lakeland Football Team at the state final in the Citrus Bowl.
We started a beautiful patio project for CC & John. Roy Whorton and Cliff are the installers on this job. It should be finished within a week and I will be sure to add the final photos to JOB PICS.
Our guard hawks are doing a great job keeping unwanted critters out of the yard. They enjoy eating snakes, rats, frogs, little dogs, and small children.
10/12/08: Do not load your truck like this. A customer demanded 2 yards of gravel be put in his F-150 despite warnings. He only made it about 200 feet.

9/23/08: We moved the entire stone yard to our Christina Landscape Supply location at 1061 CR 540-A. This allowed us to consolidate our products to one location and permit an expansion of inventory. This also allows me (Brad) to be present to consult customers instead of running back and forth between two locations.
Tracy Stone Company Inc. has begun stocking the new yard with over 300 tons of granite boulders from Wisconsin. They range from 50 lbs to 2000 lbs each. More varieties of stone will follow in the near future.
We have been providing stone for several contractor's building new homes recently. Some are completed with field stone while others have use machine cut stone.
8/22/06: We've acquired another delivery truck to keep up with demand. PA bluestone and Utah quartzite is now in stock. I've started to make bluestone garden benches which will be available for purchase this year. Look forward to seeing you.
1/23/07: Good things are happening this year. We are expanding our yard by another acre and occupying a new building. Fountain and pond accessories including water plants, will be sold.
4/06/07: Sorry it took so long to update. We had a computer hard drive meltdown. The yard expansion project went as planned and inventory has tripled. We have added a huge supply of red granite boulders from northern Wisconsin. The new office building is perfect for our operation. SLOCUM WATERGARDENS is located in half of our building providing customers a vast variety of pond supplies that include construction kits, fish and exotic water-lilies.
8/22/07: It has been hot hot hot. No storms though (thank goodness). We attained some new brown quartzite from Utah that is absolutely beautiful on decking projects (See pool decks in Job Photos). We are also now providing machine cut stone that is manufacture by SEMCO. This cut stone provides the necessary facade for the most luxurious new homes.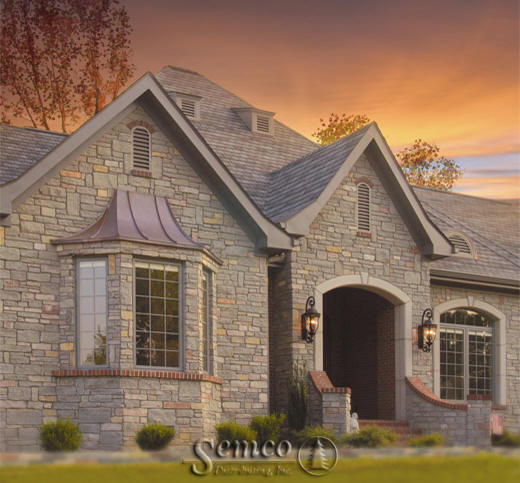 Brad Tracy